Realme will announce GT5 on August 28, the brand revealed on its Weibo page. The new flagship series will be a celebration of the company's five years in the industry, but we're likely to see only the GT5; the Pro variant is expected later this year.
Next Monday's event will also see new audio wearables – the Realme Buds Air 5, a more affordable variant of the Buds Air 5 Pro, which are already scheduled to appear in India this Wednesday.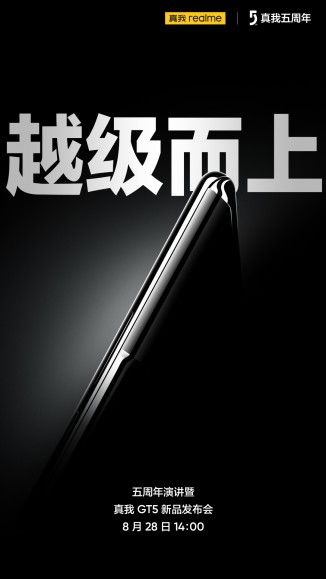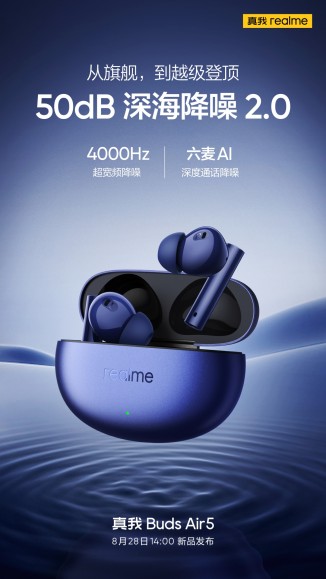 Realme GT5 • Realme Buds Air 5
The Realme GT5 will have a Snapdragon 8 Gen 2 chipset; that's what we know for sure. What is still in the rumor mill is the cameras and appearance – the teaser suggests a protruding camera island, similar to the leaked GT Neo6, which is a design we've already seen on the OnePlus 10 and, to some extent, on the Galaxy S21 series.
The Realme Buds Air 5 will have 50 dB active noise cancellation, which is a feature we've previously seen on the Pro variant. The poster also talks about 4,000 Hz UW noise reduction – this frequency is in the range of human hearing, meaning the new Buds are apparently going to isolate only voices from the surrounding sound.